Capsule filling machine
Capsule filling machine, Capsule filling machine, Capsule filling machine, Capsule filling machine, Capsule filling machine, Capsule filling machine, Capsule filling machine, Capsule filling machine, Capsule filling machine, Capsule filling machine[05-12-02 15:21:05]

Capsule Filling Machine
Capsule filling machine has wide applications. This type of Capsule filling machine inherits all the merits of the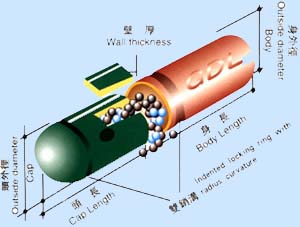 original model of Capsule filling machine, enhanced by new technology. Compared with other Capsule filling machine, our Capsule filling machine enjoys many advantages including: more reasonable structure, more compact appearance, smoother operating, higher efficiency and is easy to operate and maintain. Capsule filling machine has wide adoptability, is an ideal Capsule filling machine for you to convert into production. Capsule filling machine that you need is just we can supply. We are one of the most famous Capsule filling machine exporters in China. We have been supplying a whole set of Capsule filling machine for overseas customers. We would like to provide maximum customer satisfaction at lowest possible cost and best after-sale service. If you need Capsule filling machine, please feel free to contact us.
■ CGN-208D SEMI-AUTOMATIC CAPSULE FILLING MACHINE
USE AND CHARACTERISTICS:

Integrating machine,electricity and air,the machine is easy to make separate operation of such actions as feeding, separation, filling and locking etc. the machine and working panel are made of stainless steel,which conforms to sanitary requirements of pharmacy. It is also suitable for filling powder of granular medicines and health products into capsule. requirements of pharmacy. It is also suitable for filling powder of granular medicines and health products into capsule.
1.The light-touch switches, feeding propeller and filling rotary table can be in automatic run based on preset and frequency speed control.
2.Reducing the packing cost due to high application and run-on.
3.Keeping balance of filling amounts on both sides.
Note:The vacuum pump and air compressor are attached with the machine.
MAIN TECHNICAL PARAMETE
| | |
| --- | --- |
| Production capacity | 10000-20000 PCS/H |
| Applicable capsules | 00#、0#、1#、2#、3#,Hard and safety-type Capsules |
| Overall size | 1200×700×1600 mm (L×W×H) |
| Weight | 330Kg |
| Total Power | 3.31Kw |
| Power supply | 380V/50HZ Three phase four-wire |
■ NJP-1200 SERIES FULLY AUTOMATIC CAPSULE FILLING MACHINE
USE AND CHARACTERISTICS: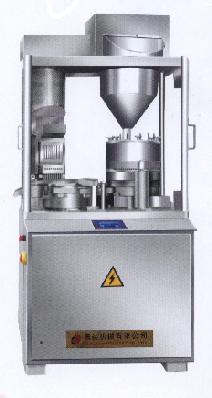 This machine is a kind of fully automatic intermittent capsule filling machine with multiple measurestations.It completes capsule orientation,capsule detaching,filling,defective capsules eliminate,capsuleclosing,finished capsule discharging automatically.lt is characterized by accurate positioning,freely adjustable filling volume and high qualified rate. It is suitable for powder and tiny grain.It has passed the identification of province degree. It meets the requirements of GMP standard.There are two subtypes:basic type and improved type. Touch screen,PLC unit,artificial intelligence mould and detector are add to the improved type. The improved type achieves the following performances:1.You can choose test run interface with manual operation and normal run interface with automatic monitoring andcontrolling. 2.Auotmatic diagnoses,automatic alarm and stop when fault occurs. 3.Display resl-time yield and accumulative total yield.
The model NJP-1200C is developed on the basis of Model NJP-1200B and euipped with import of motor,vacuum pump,indexing box and feeder.

MAIN TECHNICAL PARAMETE
| | |
| --- | --- |
| Productvity | 1200pcs/min |
| Size OfCapsule | #00-05 |
| Filling Percentage | ≥99% |
| Dosing Precision | <±50% |
| Power supply | 380V50Hz,3-phase4-wie |
| Power | 5KW Total 5kw |
| Water supply | Supplied with circulating water box.Exterior water supply can also be connected,Water flow:250L/h 0.4MPa |
| Dust collector | Capacity 160m3/h,Vacuum degree 16.67kpa,380v,2.2w |
| Overall dimensions | 970×800×(1870+300)mm |
| Weight | 900Kg |
■ NQF-300/600 Automatic Open Capsule Fetch the powder Machine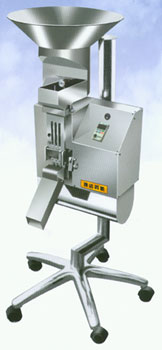 USE AND CHARACTERISTICS:
MAIN TECHNICAL PARAMETE
Project

Type

NQF-300
NQF-600
Production Capacity
100~300pcs./min
300~600pieces/min
Power supply
~220V 50HZ 1A
~220V 50HZ 1A
Volume
60×60×120cm
60×60×120cm
Weight
45Kg
50Kg
If you want to know some information about tablet/capsule bottling machine, please click there ■
After saling Capsule filling machine, if necessary, We will send one or two engineers to set up and commissioning of the Capsule filling machine until it running in normal state. During the time your workers who will operate the Capsule filling machine will be trained.
The pioneers in exporting Capsule filling machine in China.